WaE Funding and Opportunities

The Women and Extremism (WaE) network offers its members links to funding opportunities and research grants in order to bolster initiatives countering violent extremism while also acknowledging gender dynamics. WaE will actively support and assist applications made by its members.

Powered by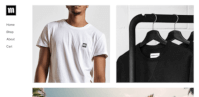 Create your own unique website with customizable templates.