The second instalment in ISD's Women and Extremism (WaE) report series, entitled 'Till Martyrdom Do Us Part: Gender and the ISIS Phenomenon', was launched on May 28th 2015. This report delves deeper into the 100+ cases of Western female migrants to ISIS territory that are actively tracked and monitored. By profiling key individuals, the authors were able to illuminate and analyse prevalent push and pull factors, and consequently deliver policy recommendations around current Prevention and De-Radicalization programs with specific reference to the question of gender.

---

WaE Events

The Women and Extremism (WaE) network hosts events ranging from research report releases to regional innovation labs. Events aim to grow the network, increase awareness and facilitate counter-extremism campaigns using the strength of the female voice.
Powered by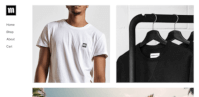 Create your own unique website with customizable templates.